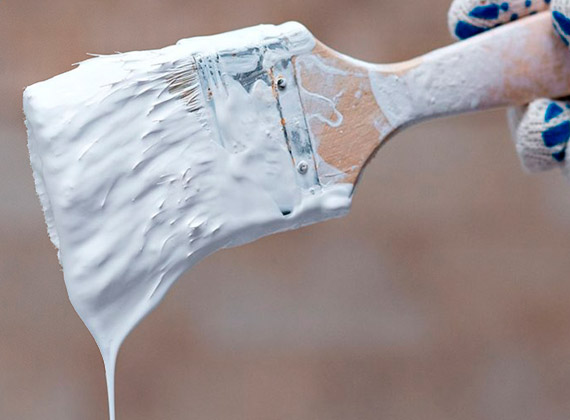 Painting your house is one of the most affordable ways to give your home a makeover, however, it can be a big job. Particularly so if you have a big dwelling, multi-levels, or a house that is inaccessible.
Accomplishing a top-notch exterior paint job requires preparation, patience, and perseverance. You'll also need the strength to manoeuvre and set up tall ladders or scaffolding and the confidence to work from them at height. Whilst you may save on the cost by doing it yourself, if you don't want to miss an entire summer, exterior house painting is best left to the pros who can do the job faster, more efficient and usually to a superior standard.
If you do decide to tackle a house painting project on your own, here' some top tips.
Buy a transistor radio to save your mind!
Buy high-quality paint brushes, paint rollers and paint sprayers—quality tools make any painting task easier, quicker and provide a better finish.
Buy the best paint you can afford—using cheap paint is not a good way to cut costs—quality paint is easier to apply, covers better and lasts longer.
Prep, prep, and more prep—remove and replace anything rotten or decaying—fill any holes and cracks with a high-quality filler—water blast or scrape away any loose paint and sand back any peeling.
Check the weather—avoid painting in direct sunlight, on very windy days, or if there's a chance of rain.
Paint stores can help with colours and amounts—choosing exterior paint colours that complement the architecture and fit the character of your house is one of the first steps to a great paint job.
Work efficiently—in general, start from the highest point and work down—paint big areas first and details last—wherever two different colours meet, give time for the first colour to dry before returning to paint the second colour.